AMRAP in 8 minutes:
10 Overhead Squats (95/65)
10 Box Jump (24,20)
10 Toes to Bar

Rest 12 Minutes...

3 Rounds for Time:
7 Deadlifts (275,185)
70 Double Unders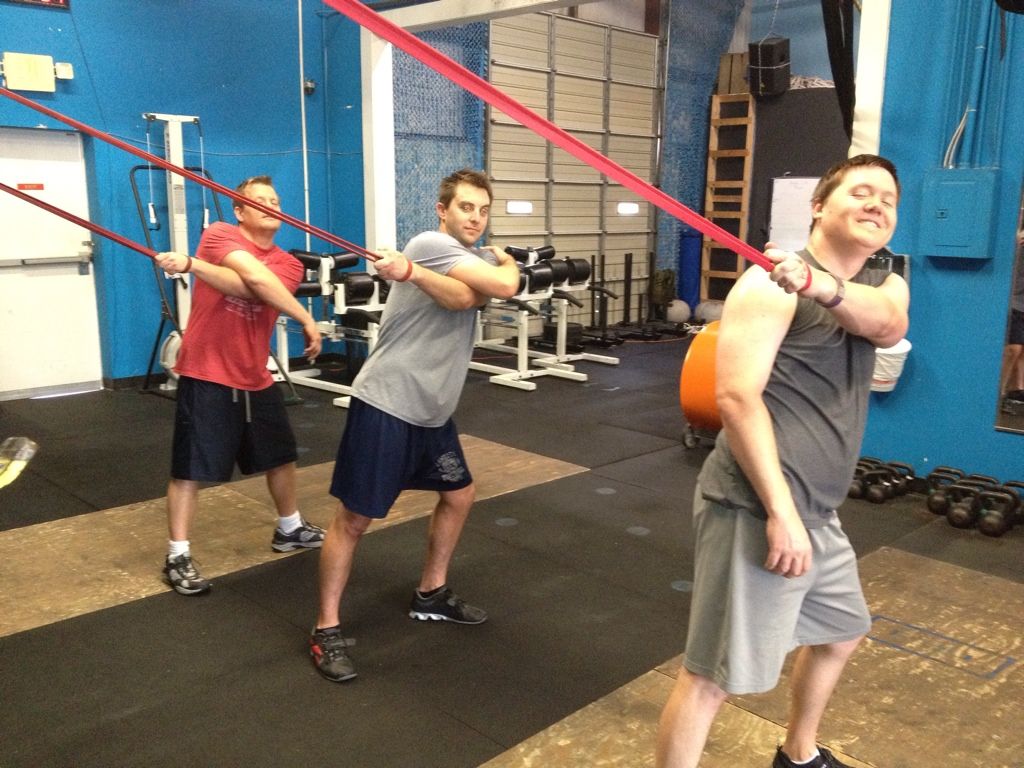 These men (Kevin Monohan, Ryan Flanagan, and Jeff Wreyford) are sure to see great strides in their fitness this 2013!  They all show dedication and consistency with their training and development as a human beings and athletes.  Great work boys!!
Today's Challenge from Coach Ben:
Write your "Vision" on the Vision Board in the gym.  We will be bringing this Vision Board into the new gym.  What is one goal you have spiritually, physically, and mentally this year?  Here are some possible questions to ask yourself today:  How can I be a better Spouse, friend, brother, sister, mom, dad…….servant this year? How can I be a better steward of my time and resources? Of my money? How can I be a better athlete?!  Post your thoughts to comments and get your goals on the board!  Allow the community around you to support you and help you become everything you were created to become!  2013 is a blessed year!
Be Blessed, Be Fit,
Ben